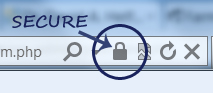 Many people want to accept online payment, but don't understand what exactly is involved. And it can also be quite confusing!
To accept credit cards online, you will need a credit card processor, basically someone who sells you a merchant account. To get канатная дорога в Кисловодске a merchant account, you will need to fill out an application and get approved. Then, once you are approved, there may be monthly fees and/or yearly fees. There are always transaction fees. These are the small fees that the processor and the credit card company (Amex, Mastercard, Visa, etc) deduct from your payments as you receive them. If you are a non-profit, you may get some deals on transaction rates; it's worth asking.
There are many, many payment processors out there.
Paypal is probably the most prominent. Paypal offers a number of different products and services, including online checkout that is hosted on paypal's site. This hosted solution is probably what gave them their claim to fame, as they were the first to offer online stores such a seamless, hassle-free process. However, Paypal is oftentimes pricier than other credit card processors, and you would do well to compare before you buy.
Feel free to ask us at i-Point Web Design for help in this. Some of our smartest colleagues are in the industry and can help you navigate the credit card processing waters.
Once you have an account, you can go online, access that account through your processor's "gateway" or "virtual terminal," and charge your customers' credit cards. However,  this is not the same as having a form that users fill out on their own.
In order to get a form, you will need several things. First, if you don't have a website yet, you will need one. Second, you will need a form for collecting users' credit card information. Third, if you will be hosting the form yourself, you will need an SSL.
What is an SSL?
An SSL (Secure Socket Layer) is a security tool on the server that encrypts data as it leaves your site. This ensures that the data is secure on its way to your payment processor's gateway. If you are taking in credit information, an SSL is absolutely essential. When you have an SSL, you may display an icon on the page showing that you have it, and the browser will also show a lock symbol at the top of the page. The URL of the page will also start with https:// not http:// All this tells your users that the site is secure and that their data will be encrypted. Of course, there are no foolproof methods of stopping crazy hackers, but an SSL is a solid industry standard, and it is the least you can do for your customers.
Another advantage of using an SSL is that you do not need to be responsible for users' credit card information. You never see it, you never hold onto it, and it won't likely be compromised on your watch. The user fills out their info, and the data goes securely over to your payment processor and you never touch it. Let your payment processor worry about data security, about the fact that they have credit card information for thousands or millions of people. As you get your startup off the ground, other people's credit card information is the last thing you want to be responsible for.
But how do I create the form?
It depends. If you will be setting up an e-commerce site, then a payment form is usually bundled with whatever e-commerce solution you are working with. It may need some small amount of customization, but you will probably already have a head start. If you have only one product or service, or you are a non-profit and this is a Donate page, you will be best off having your form custom coded by your programmer. You can add in custom fields that are specific to your company or organization–things you are curious about when it comes to your specific user base.
At i-Point Web Design, we offer SSLs, e-commerce, and custom forms for online payments. We also work with Paypal. Please contact us if you have any questions about any of these services.